Description

Easy One Touch Mechanism
Our patented Easy One Touch mechanism allows you to lock and release your smartphone in seconds with a quick, one-handed motion.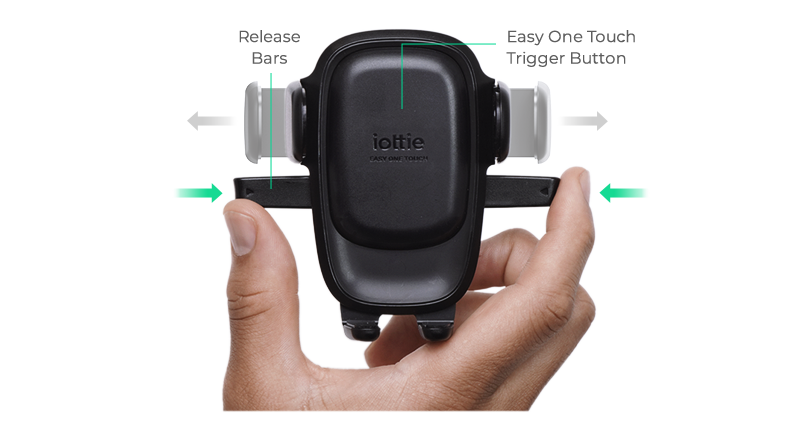 Stabilizing Cradle with Self-Centering Arms
Improved stabilizing cradle features self-centering arms that maintain a fixed position for a secure hold even on rough roads.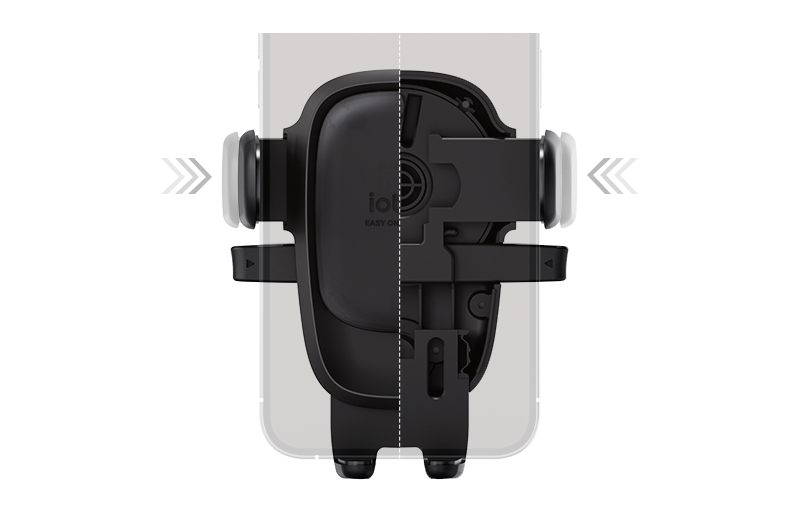 Easy and Secure Installation
The detachable adhesive base features a semi-permanent tape that firmly attaches to the back of the flat vehicle screen.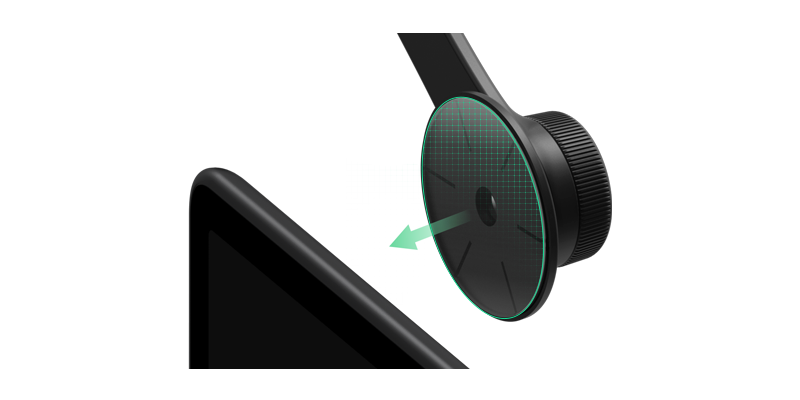 [ Installation Guide ]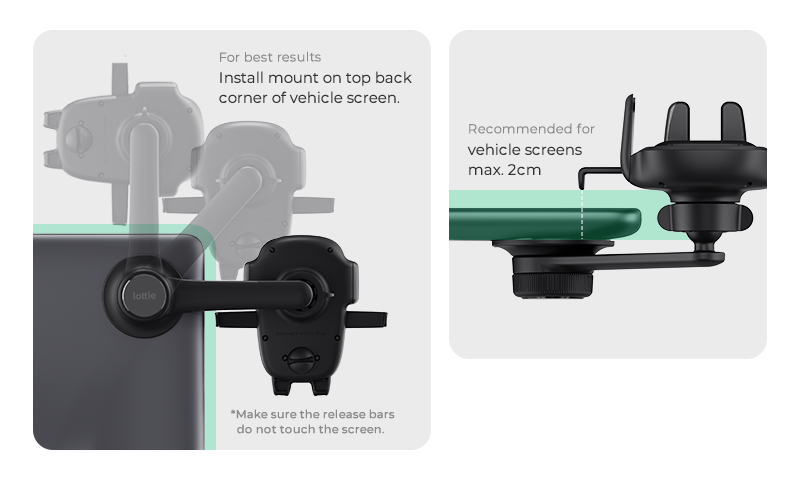 Cable Management System
The built-in cord organizer is made with highly flexible rubber and can rotate to accommodate cables of any size or shape.

Universal Compatibility
Simply pull down the adjustable bottom foot to extend to four additional height settings that accommodate phones of all sizes.

At a Glance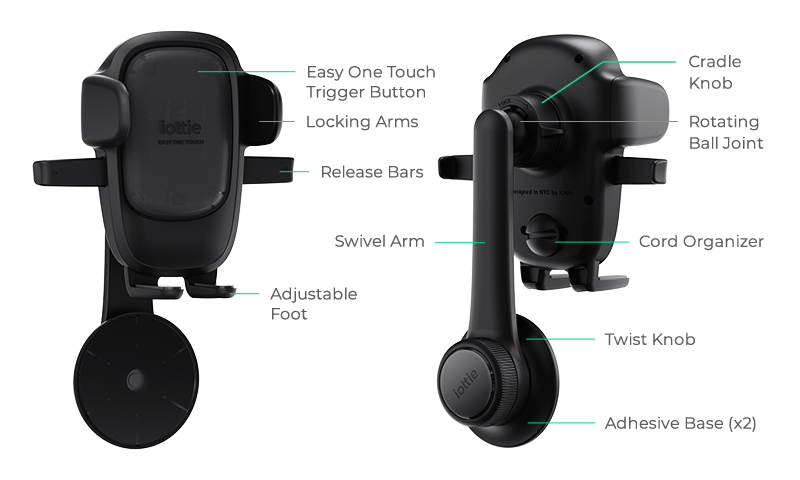 U.S. patented Easy One Touch mechanism
Enhanced stabilizing cradle with self-centering arms
Improved cable management
Adjustable arm and cradle
Detachable adhesive base
Easily adjustable bottom foot
$

34.95