It's been almost three years since Apple first debuted MagSafe for iPhone and still many people either don't fully understand how to use the technology, or are completely unaware of it. Ahead of the iPhone 15 launch next month, we're taking a look at what exactly MagSafe is, how Apple users can take advantage of it, what types of products are compatible with MagSafe, and what the future of MagSafe looks like, including for Android users.
WHAT IS MAGSAFE?
In October 2020, Apple introduced MagSafe for iPhone with the release of the iPhone 12 series. Essentially, MagSafe is a system of built-in magnets that allow you to magnetically attach your iPhone to any charger or other device equipped with its own set of compatible magnets. 
MagSafe still employs Qi wireless charging, but because of its unique magnetic configuration, instead of simply resting on the charger, MagSafe iPhones actually attach to MagSafe chargers without the need for any clamps or brackets. Not only does this make wireless charging your iPhone more secure, it also increases charging efficiency. 
Qi wireless charging relies on the close proximity of charging coils located in both your phone and the charger. Because MagSafe's magnetic attachment holds your phone in perfect alignment with those charging coils, you're able to get a better, faster wireless charge.
Official MagSafe wireless charging tops out at 15W, while third-party MagSafe products can reach speeds of up to 7.5W.
WHAT IPHONES ARE COMPATIBLE WITH MAGSAFE?
MagSafe was first introduced with the release of the iPhone 12 series. Apple has continued to include this feature with every new iPhone release since then, and plans to continue doing so. This means that the iPhone 13, iPhone 14, and soon-to-be-released iPhone 15 series all feature MagSafe technology.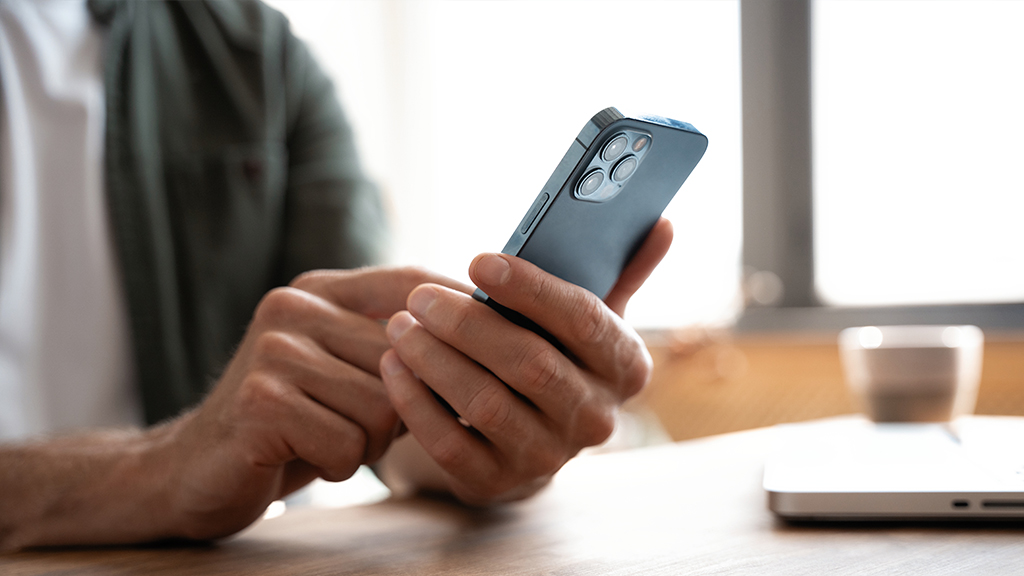 WHAT TYPES OF MAGSAFE PRODUCTS ARE AVAILABLE?
Once MagSafe was introduced, both Apple and third party sellers began producing products designed specifically for MagSafe iPhones. These products include wireless chargers, car phone mounts, and other accessories.
CERTIFIED FOR MAGSAFE VS. MAGSAFE COMPATIBLE
There is one important thing to note when it comes to wireless charging products. There is a difference between Certified for MagSafe and MagSafe compatible.
Certified for MagSafe products have been officially certified by Apple and are able to take advantage of the full 15W charging speed. Whereas MagSafe compatible devices are only capable of charging at 7.5W.
WIRELESS CHARGERS
In terms of chargers, there are four different types we see most often: charging pucks, charging stands, charging pads, and power banks/battery packs.
Charging pucks can only accommodate MagSafe iPhones, while both charging stands and charging pads are often also equipped with additional charging spaces for AirPods and sometimes Apple Watches. (These 2-in-1 and 3-in-1 options only feature MagSafe charging for the iPhone; AirPods and Apple Watches still rely on standard wireless charging.)
As for power banks and battery packs, most of the MagSafe options on the market today include USB ports that allow you to charge other devices while wirelessly charging your MagSafe iPhone.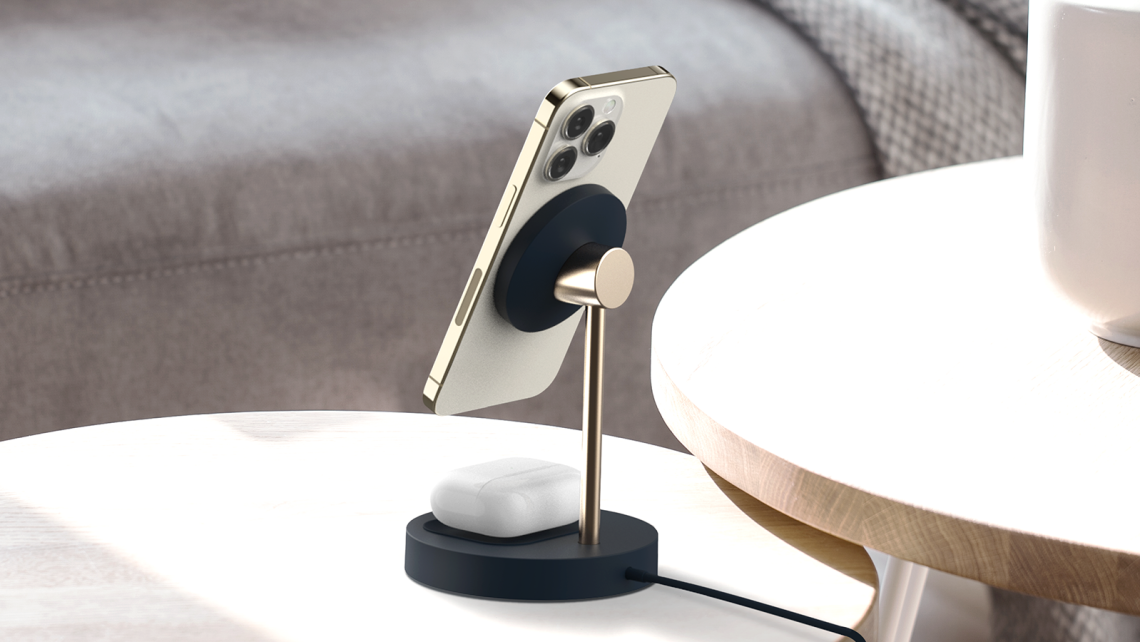 CAR PHONE MOUNTS
In terms of car phone mounts, we've seen everything from air vent style mounts to dash/windshield mounts. Thanks to MagSafe, these new compatible car mounts feature smaller footprints and minimalist designs that forgo previously necessary clamping mechanisms. 
At iOttie, we released our own line of MagSafe charging and non-charging car mounts with our Velox series. Our newest release, the Velox Pro, was a CES 2023 Innovation Award Honoree and utilizes proprietary cooling technology for a more efficient wireless charging experience.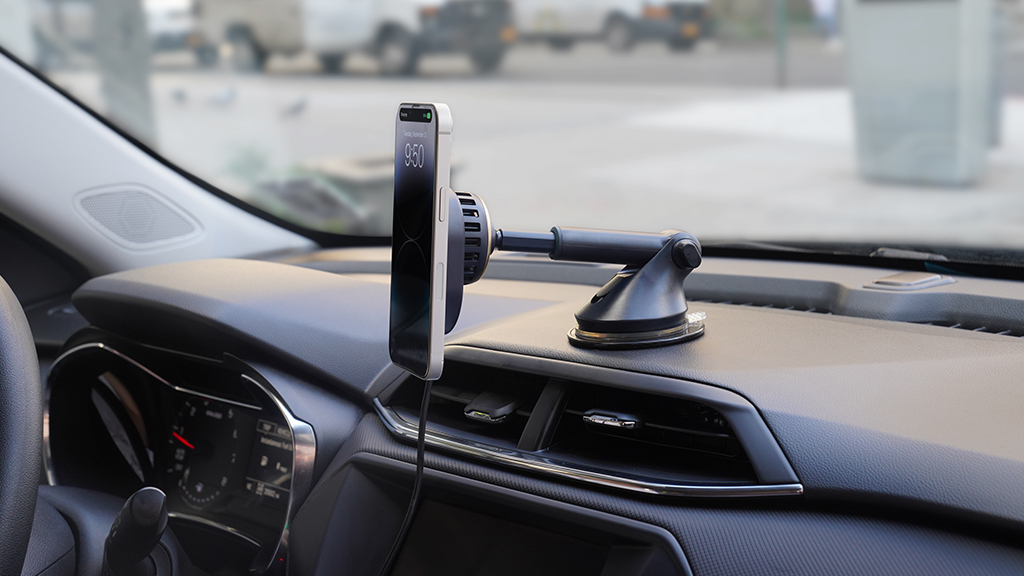 OTHER ACCESSORIES
The other big category for MagSafe products is accessories. Chief among them are MagSafe phone cases which have their own set of built-in magnets so that users can still take advantage of MagSafe technology and wireless charging while protecting their phones. Other accessories include magnetic wallets, phone grips, tripods, and cooling fans which all seamlessly attach to the back of your iPhone.
HOW CAN ANDROID USERS ALSO TAKE ADVANTAGE OF MAGSAFE?
MagSafe is an exciting new technology that has already changed the way many iPhone users interact with their phones. But what about Android users?
Currently, Android users have two ways to take advantage of MagSafe. The first option is by installing a magnetic ring sticker on the back of their phone and/or phone case. For those Android users who prefer not to permanently affix something to their phone, there are also a number of phone cases made for Androids that come with this magnetic ring built-in.
However, there is even better news for Android users. This past January, the Wireless Power Consortium introduced the new Qi 2 wireless charging standard, which integrates iPhone's MagSafe technology. That means that once Qi 2 rolls out, all device makers will be able to incorporate MagSafe technology into their handhelds and other devices. And with Qi 2, we'll see even greater charging speeds: initially launching with the same 15W capabilities, Qi 2 will follow with even higher power profiles as the standard evolves.
It's clear that MagSafe is the future for all smartphone users, not only when it comes to wireless charging, but also how we utilize our phone accessories. Hopefully now – if you haven't already – you're ready to start taking full advantage of everything MagSafe has to offer.