At iOttie, one of the products that we're most well known for is our Easy One Touch universal car mount. Over the years, we've continued to innovate and refine this popular phone holder and, in just a few short days, we'll be releasing our latest edition: the Easy One Touch 6. Ahead of its launch, we thought it would be fun to take a look back at the timeline of this mount and how it's evolved over the years. And of course, we'll also share a preview of what you can expect from the newest version. Let's dive in!
EASY ONE TOUCH ORIGIN STORY
The OG Easy One Touch was a dash and windshield mount that launched in 2012. It was one of our very first products and quickly became a best-seller on Amazon. Although the first iteration of the Easy One Touch had a more utilitarian look than future designs, it set the groundwork for the features that would remain a fixture. These features include the eponymous easy one touch trigger button, locking side arms, release buttons, bottom foot, suction cup base with locking lever, and adjustable cradle.

EASY ONE TOUCH 2 — MORE FLEXIBILITY
Two years later, we went back to the drawing board and created the Easy One Touch 2 Dash and Windshield Mount. Our aim was to give users more control over the positioning of the mount. The Easy One Touch 2 featured a new rugged cradle design that leaned even further into the sharp angles and lines that were popular at the time. It also featured a new adjustable bottom foot to accommodate different phone sizes as well as a new telescopic arm that users could adjust to find just the right viewing angle.

EASY ONE TOUCH 3 —  EFFICIENCY IS KEY
In 2016 we released the Easy One Touch 3 Dash and Windshield Mount. For this version, efficiency was key. We wanted to reduce the overall footprint of the mount to minimize any potential obstructions of the user's view of the road, while also making the mount quicker and simpler to adjust.
We increased the size of the Easy One Touch trigger button to simplify the mounting process and decreased the size of the mount cradle by 20 percent. This more compact, ergonomic design also featured a rounder shape and redone surfaces, levers, and knobs that made adjusting the mount that much easier.

EASY ONE TOUCH 4 — WIDER MOUNTING OPTIONS
The following year saw the release of the Easy One Touch 4. For the first time, we introduced a full range of mounting options including dash and windshield, air vent, and CD slot so users could pick the mounting option that worked best for them and their vehicle. Improvements included a new shock-resistant telescopic arm with 1 inch of extra extension for the dash model, and an overall more unified design with a softer aesthetic.

EASY ONE TOUCH 5 — STRONGER, STUDIER, & MORE ACCESSIBLE
In 2020 we released the Easy One Touch 5 series, our most radical redesign yet, which included a brand new cup holder option. For this series release, our goal was to make each mount stronger, studier, and more accessible.
For the dash mount, we utilized a new sticky gel formula to increase the holding power of the suction cup base. We also redesigned the telescopic arm for an additional 1.5 inch extension. 
To increase stability for the air vent, cd slot, and newly added cup holder mounts, we used the same adjustable bottom foot that had become a fixture of the dash model. This allowed us to use the exact same cradle for all four mounting options.
Speaking of the cradle, the Easy One Touch 5 cradle was also redesigned for wider device and case compatibility. Part of this redesign included an enhanced Easy One Touch button and a new magnetic cord organizer to keep charging cables neatly stored and accessible. The final look is much sleeker than previous models complete with a new finish to complement modern automotive interiors.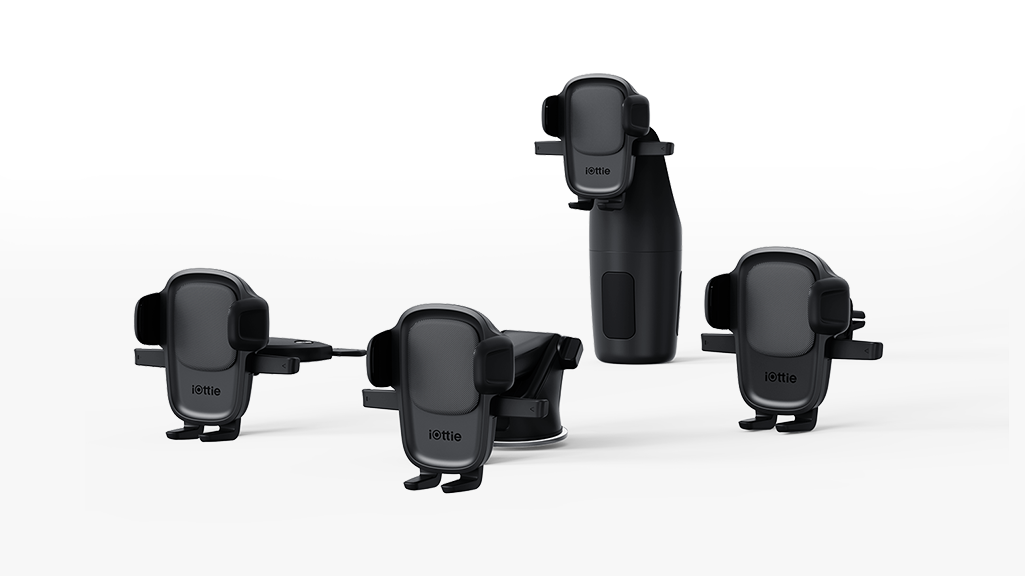 EASY ONE TOUCH 6 — EMBRACING THE FUTURE
This month, we'll be unveiling the latest update to our Easy One Touch series: the Easy One Touch 6. This time around, we wanted to embrace recent developments in tech accessories — from new charging cable designs to modern vehicle interiors — while continuing to refine our products and our commitment to simplify life.
Here's a sneak peek at all the improvements and new features.
All of the new models feature an improved cradle design with self-centering arms that maintain a fixed, central position for a more secure hold on rough roads. The cradle also includes a new built-in cord organizer (as opposed to the magnetic one) made from a flexible rubber that can rotate to accommodate charging cables of any size or shape. 
The redesigned bottom foot can now be adjusted by simply pulling it down or pushing it up into one of five height settings (a big improvement from the knob that previously needed to be loosened and then retightened to adjust the bottom foot).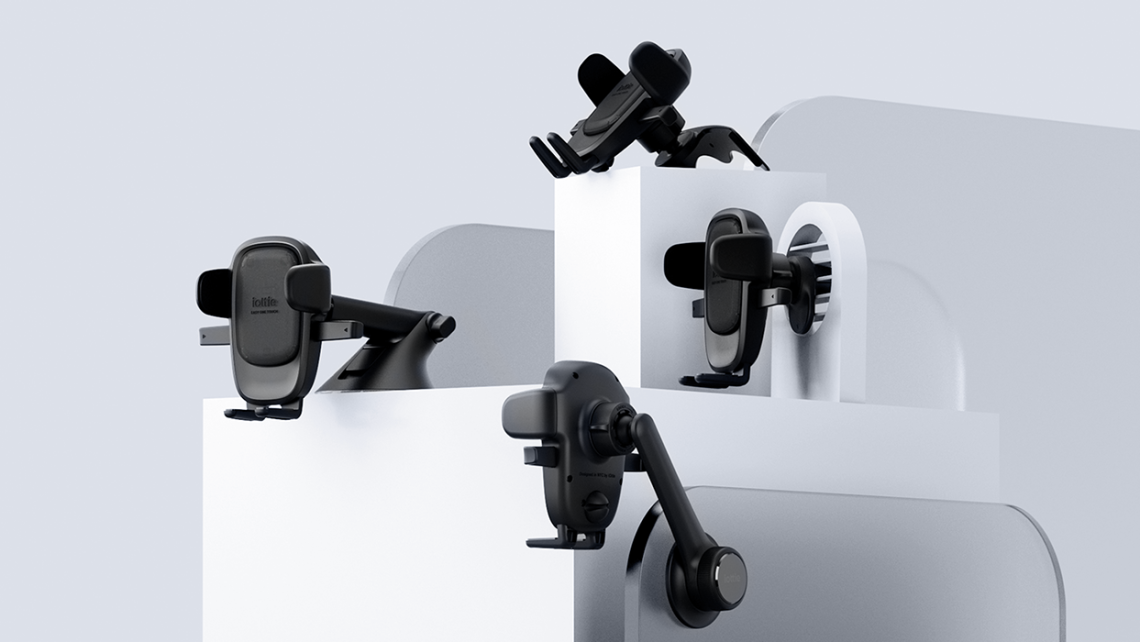 DASH & WINDSHIELD MOUNT UPDATES
The biggest change to the dash mount option is the new telescopic arm. Here, we've done away with the top knob for a more streamlined look. Now, all you need to do to extend the arm is pull on the cradle and the inner arm will effortlessly slide out.
AIR VENT MOUNT UPDATES
For the air vent mount, we spent a lot of time working on a new vent clip design that would hold fast and prevent bigger, heavier phones from drooping when attached. The final design not only does just that thanks to a new rotating support, it can also now be installed on vertical air vent blades (previous models could only be affixed to horizontal air vent blades).
CD SLOT MOUNT UPDATES
Similar to the air vent model, for the cd slot mount we went back to the drawing board and completely redesigned the mounting mechanism. The new, flexible, lightweight construction quickly installs in most vehicle CD slots without the need for extra brackets or clamps.
BRAND NEW VEHICLE SCREEN MOUNT
For this iteration, we've replaced the cup holder mount with a brand new vehicle screen mount. Designed to be mounted on the back of any flat vehicle screen via a semi-permanent 3M adhesive base, this mount features an adjustable arm and extra adhesive base for multiple uses.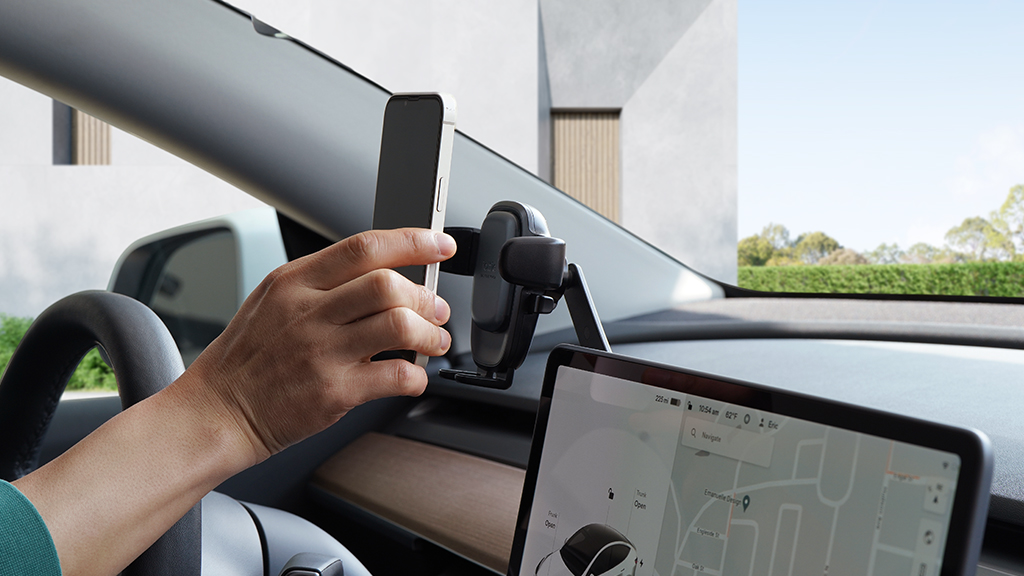 EASY ONE TOUCH 6 Release Date
The Easy One Touch 6 dash & windshield mount, CD slot mount, and vehicle screen mount will be available for purchase on iOttie.com beginning Thursday, June 29th and on Amazon beginning Thursday, July 6th. The air vent model will launch later in July.
We are so excited to introduce this new line of our best-selling car mounts to you! Make sure to follow us on Instagram for the latest product updates.